In the early 2000s, the music landscape experienced a sensational takeover by Pop and R&B genres. This era boasted a magnificent array of chart-topping hits that defined the sound of the time. Artists like Green Day, Eminem, Usher ft. Lil Jon & Ludacris, and Kelly Clarkson delivered unforgettable tracks that had people singing along and dancing in their living rooms. Notable songs such as "Boulevard of Broken Dreams," "Mosh," "Yeah!," "Breakaway," "Take Me Out," and "The Reason" became instant classics, leaving an indelible mark on the music industry. With incredible hits from the likes of The Killers, Britney Spears, Fat Joe, Usher, Destiny's Child, Kanye West, and U2, 2004 became a year of musical greatness that still resonates with fans today.
The Rise of Pop and R&B Music
Pop and R&B music took the early 2000s by storm, dominating the charts and influencing mainstream music. These two genres brought a fresh and innovative sound that resonated with listeners across the globe. With catchy melodies, soulful vocals, and relatable lyrics, pop and R&B music captivated audiences of all ages and backgrounds. From club bangers to heartfelt ballads, these genres offered a wide range of musical styles that appealed to a diverse audience.
The Dominance of Pop and R&B
Pop and R&B music reigned supreme during the early 2000s, creating a cultural phenomenon that shaped the music industry. These genres not only produced chart-topping hits but also influenced other genres, blurring the boundaries between different styles of music. Artists from various backgrounds embraced pop and R&B elements in their songs, resulting in a fusion of sounds and styles that pushed the boundaries of what was considered mainstream.
Popular Songs of 2004
In 2004, several songs became incredibly popular, solidifying the dominance of pop and R&B music in the industry. These songs resonated with a wide audience, capturing the essence of the era and leaving a lasting impact on popular culture. Let's explore some of the most notable songs from that year.
Boulevard of Broken Dreams by Green Day
One of the standout songs of 2004 was "Boulevard of Broken Dreams" by Green Day. This iconic rock ballad struck a chord with listeners worldwide, earning critical acclaim and commercial success. Its introspective lyrics and melancholic melody resonated with a generation feeling lost and searching for meaning. The song's universal themes of loneliness and longing captured the hearts of millions, solidifying Green Day's place in the pantheon of rock music.
Success and Impact
"Boulevard of Broken Dreams" topped the charts and won numerous accolades, including a Grammy Award for Best Rock Song. Its success catapulted Green Day into mainstream success, further establishing their status as one of the most influential rock bands of the 21st century. The song's popularity also paved the way for a resurgence of rock music in the mainstream, showcasing the genre's enduring appeal.
Lyrics and Meaning
The lyrics of "Boulevard of Broken Dreams" delve into the feelings of isolation and disillusionment that often accompany fame and success. The protagonist of the song finds himself walking alone on a solitary road, contemplating his place in the world. The lyrics evoke a sense of longing and introspection, resonating with listeners who have experienced moments of doubt and insecurity. Through its poignant lyrics, the song became an anthem for those searching for a sense of purpose in their lives.
Mosh by Eminem
Another influential song from 2004 was Eminem's "Mosh." Known for his provocative lyrics and bold social commentary, Eminem used "Mosh" as a platform to express his political views and criticize the government. The song tackled issues such as war, poverty, and political corruption, while urging listeners to stand up and take action.
Success and Impact
"Mosh" became a symbol of resistance and political activism, resonating with listeners who shared Eminem's disillusionment with the state of the world. The song's powerful message and aggressive delivery struck a chord with a generation seeking to voice their frustrations and demand change. Eminem's ability to merge his signature rap style with political commentary further solidified his status as one of the most influential artists of his time.
Controversial Lyrics
As with many of Eminem's songs, "Mosh" stirred controversy due to its explicit lyrics and political themes. The song's scathing critique of the government, coupled with its aggressive tone, ignited debates about free speech and artistic expression. Despite the controversy, "Mosh" became a rallying cry for those seeking to challenge the status quo and fight for social justice.
Yeah! by Usher ft. Lil Jon & Ludacris
"No no, yeah! Yeah!" These iconic words introduced one of the catchiest and most successful songs of 2004. Usher's "Yeah!" featuring Lil Jon and Ludacris became an instant party anthem, dominating dance floors and radio airwaves. This collaboration between three powerhouse artists brought together the best of R&B and hip-hop, creating a track that transcended genres and captured the energy of the times.
Success and Impact
"Yeah!" quickly became a chart-topper, earning Usher another Billboard Hot 100 number one hit. Its infectious beat, memorable chorus, and energetic performances from Usher, Lil Jon, and Ludacris made it a staple at clubs, parties, and school dances across the globe. The song's success solidified Usher's status as an R&B superstar and introduced Lil Jon and Ludacris to a wider audience.
Chart Performance
"Yeah!" spent an impressive twelve weeks at the top of the Billboard Hot 100 chart, making it one of the most successful songs of the year. Its commercial success was further boosted by its music video, which showcased Usher's dance skills and featured cameo appearances by Lil Jon and Ludacris. The song's instant recognition and enduring popularity cemented its place as one of the defining songs of 2004.
Breakaway by Kelly Clarkson
In 2004, Kelly Clarkson released "Breakaway," a powerful anthem that resonated with listeners worldwide. The song showcased Clarkson's powerhouse vocals and marked a turning point in her career.
Success and Impact
"Breakaway" became a massive hit, reaching the top ten of various charts and earning Clarkson numerous awards, including a Grammy for Best Female Pop Vocal Performance. The song's empowering message about finding one's own path and overcoming obstacles resonated with listeners of all ages. "Breakaway" not only launched Clarkson into mainstream success but also became a career-defining moment for her.
Kelly Clarkson's Career Milestone
"Breakaway" served as the title track for Clarkson's second studio album, which went on to become a commercial success. The album showcased Clarkson's growth as an artist, with its mix of pop-rock and power ballads. "Breakaway" allowed Clarkson to break away from her American Idol image and establish herself as a formidable force in the music industry. The song's success opened doors for Clarkson, setting the stage for a successful career filled with countless hits and accolades.
Take Me Out by Franz Ferdinand
2004 witnessed the rise of indie rock, with bands like Franz Ferdinand leading the charge. "Take Me Out" became an anthem for the indie rock movement, fusing infectious guitar riffs with energetic vocals.
Success and Impact
"Take Me Out" gained significant commercial success, reaching the top ten in various charts worldwide. The song's infectious energy and catchy chorus made it a crowd favorite at indie rock concerts and festivals. It also introduced Franz Ferdinand to a wider audience, cementing their status as one of the leading bands in the indie rock scene.
Indie Rock Influence
"Take Me Out" and the success of Franz Ferdinand marked a shift in the music industry, shining a spotlight on the indie rock genre. The song's success opened doors for other indie rock bands, allowing them to break through the mainstream barrier and gain recognition. "Take Me Out" became a symbol of the indie rock revolution, inspiring a new generation of musicians and listeners to embrace the genre's unique sound.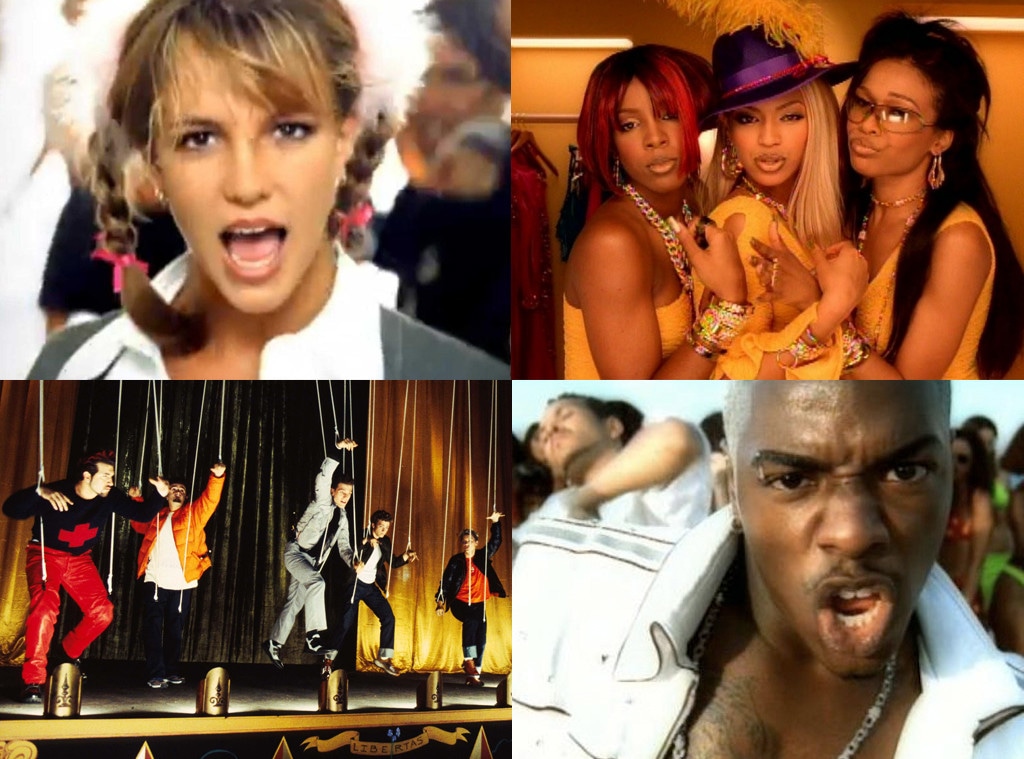 The Reason by Hoobastank
Hoobastank's "The Reason" touched hearts around the world with its emotional lyrics and powerful vocals. This heartfelt ballad struck a chord with listeners, becoming one of the most memorable songs of 2004.
Success and Impact
"The Reason" became an international hit, reaching the top of the charts in multiple countries. Its emotional lyrics and heartfelt delivery resonated with listeners, capturing the essence of love and vulnerability. The song's success propelled Hoobastank into the spotlight, earning them recognition and critical acclaim for their powerful ballads.
Emotional Ballad
"The Reason" explores the themes of love, regret, and redemption. The lyrics convey a sense of longing and reflection, creating a deeply emotional experience for listeners. With its soaring chorus and heartfelt vocals, the song became an anthem for those seeking solace in music and finding comfort in shared experiences.
Vertigo by U2
U2's "Vertigo" was a rock anthem that dominated the airwaves in 2004, showcasing the band's enduring popularity and innovative sound. The song's infectious energy and memorable guitar riff made it an instant classic.
Success and Impact
"Vertigo" enjoyed commercial success, reaching the top of the charts in various countries. Its energetic and raw sound captivated audiences and further solidified U2's status as one of the greatest rock bands of all time. The song's success also marked a return to U2's rock roots, showcasing their ability to evolve while staying true to their signature sound.
Rock Anthem
"Vertigo" captured the essence of rock music with its high-octane energy and powerful instrumentation. The song's iconic guitar riff, courtesy of The Edge, instantly grabs the listener's attention and sets the stage for Bono's electrifying vocals. "Vertigo" became a staple of U2's live performances, solidifying its status as a fan favorite and a timeless rock anthem.
In conclusion, the early 2000s witnessed the rise of pop and R&B music, with artists like Green Day, Eminem, and Usher dominating the charts. These songs not only showcased the talent and creativity of the artists but also reflected the cultural climate of the era. They resonated with listeners on a deep level, providing catharsis, inspiration, and a soundtrack to their lives. The popularity and impact of these songs continue to reverberate today, reminding us of the enduring power of music.