In "Top 20 Songs About Sunshine," readers will discover a vibrant compilation of 20 songs that celebrate the warmth and radiance of the sun. From timeless classics that have brightened the hearts of many to modern favorites that continue to captivate audiences, this list spans a wide range of musical styles. With iconic tracks like "Walking on Sunshine" by Katrina and the Waves, "Brighter Than Sunshine" by Aqualung, and "Good Day Sunshine" by The Beatles, each song is carefully selected for its ability to uplift spirits and instill a deep appreciation for life's sunnier moments. So sit back, relax, and let this eclectic playlist of sunshine-themed tunes fill your days with joy and optimism.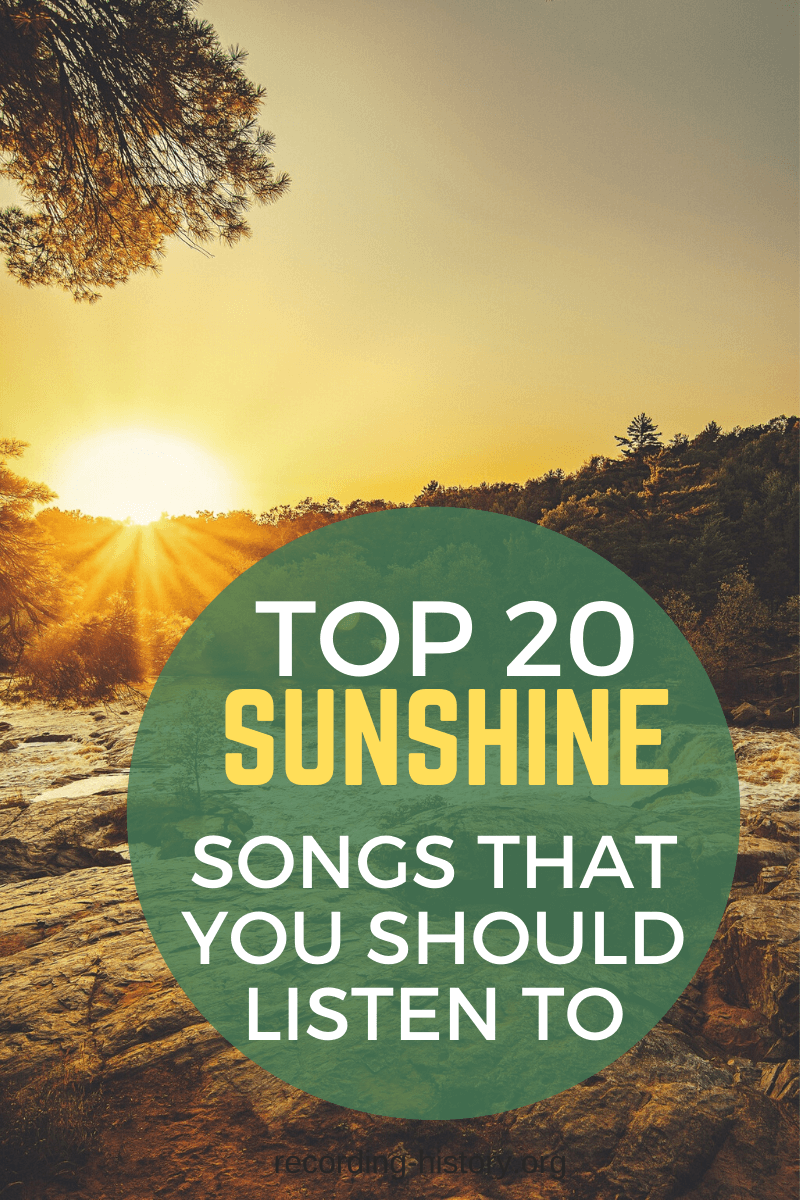 Classic Hits
Walking on Sunshine – Katrina and the Waves
"Walking on Sunshine" by Katrina and the Waves is a classic hit that never fails to bring a smile to listeners' faces. Released in 1985, this upbeat and catchy song quickly became a favorite in the pop music scene. With its infectious melody and uplifting lyrics, it's impossible to resist the urge to sing along and tap your feet to the rhythm. The song encourages embracing the sunshine in life, spreading positivity, and feeling on top of the world. Listening to "Walking on Sunshine" is like a ray of sunlight piercing through the clouds, filling you with pure joy and energy.
Good Day Sunshine – The Beatles
The Beatles are renowned for their timeless music, and "Good Day Sunshine" is no exception. Released in 1966 as part of their iconic "Revolver" album, this song is a sunny and cheerful masterpiece. With Paul McCartney's melodic vocals, John Lennon's catchy piano riff, and the harmonies that made The Beatles famous, "Good Day Sunshine" captures the feeling of waking up to a beautiful day with the sun shining bright. The song's infectious optimism and positive vibes make it the perfect choice to kickstart any day on a high note.
Contemporary Chart-Toppers
Brighter Than Sunshine – Aqualung
Aqualung's "Brighter Than Sunshine" is a contemporary chart-topper that continues to touch the hearts of listeners worldwide. Released in 2003, this indie-pop anthem is a mesmerizing blend of heartfelt lyrics and uplifting melodies. The song speaks about finding hope and brightness even in the darkest moments, reinforcing the idea that every cloud has a silver lining. With its dreamy instrumentation and soulful vocals, "Brighter Than Sunshine" is a reminder that there's always a reason to keep a positive outlook, no matter how tough life may seem.
Upbeat and Feel-Good
Here Comes the Sun – The Beatles
Another timeless classic from The Beatles, "Here Comes the Sun" is a beloved feel-good anthem that continues to shine brightly. Written by George Harrison and released in 1969, this song encapsulates the feeling of relief and warmth as the sun emerges after a long winter. With its gentle acoustic guitar, soothing harmonies, and Harrison's tender vocals, "Here Comes the Sun" has the power to lift spirits and bring a sense of renewed hope. This iconic track serves as a reminder that even during the darkest times, the sun will eventually break through, bringing light and happiness.
Positive and Uplifting Lyrics
You Are the Sunshine of My Life – Stevie Wonder
Stevie Wonder's "You Are the Sunshine of My Life" is a soulful ballad that celebrates the power of love and the happiness it brings. Released in 1973, this song became an instant hit and remains a firm favorite among fans of all ages. Wonder's smooth vocals and the song's heartfelt lyrics combine to create a beautiful ode to that special someone who brings light and warmth into our lives. "You Are the Sunshine of My Life" serves as a reminder to cherish and appreciate the people who brighten our days and make life more meaningful.
Sunny and Summery Vibes
Sunshine Superman – Donovan
Donovan's "Sunshine Superman" is a delightful song that perfectly captures the carefree and vibrant vibes of summer. Released in 1966, this psychedelic rock track is an invitation to embrace the sunny days and let your worries melt away. With its catchy guitar riffs, energetic rhythm, and Donovan's playful and charismatic vocals, "Sunshine Superman" transports listeners to a sunny beach or an open field, where happiness and freedom reign. This song encourages us to soak up the sunshine, make unforgettable memories, and fully embrace the summery joys of life.
Songs About Embracing Happiness
Don't Worry, Be Happy – Bobby McFerrin
When it comes to positive and uplifting songs, Bobby McFerrin's "Don't Worry, Be Happy" is a timeless classic that never fails to put a smile on people's faces. Released in 1988, this simple yet profound song encourages listeners to let go of their worries and embrace happiness, no matter the circumstances. Through McFerrin's playful acapella performance and the song's infectious melody, "Don't Worry, Be Happy" reminds us that happiness is a choice within our control. It encourages us to seek joy in the little things and approach life with a lighthearted and carefree attitude.
Songs That Bring Joy
Pocketful of Sunshine – Natasha Bedingfield
Natasha Bedingfield's "Pocketful of Sunshine" is an uplifting pop anthem that radiates positivity and joy. Released in 2008, this feel-good track has become a staple on sunny playlists around the world. Bedingfield's powerful vocals and the song's catchy chorus make it impossible to resist singing along and dancing to the beat. "Pocketful of Sunshine" is a reminder that even in the midst of challenges, we can find a ray of light and embrace the moments that make us feel alive. This song celebrates the joy and happiness that come from embracing life's sunny side.
Songs That Celebrate Sunshine
Sunshine on My Shoulders – John Denver
John Denver's "Sunshine on My Shoulders" is a heartfelt tribute to the beauty and warmth that the sun brings into our lives. Released in 1973, this folk-pop classic has a soothing and comforting quality that makes it an instant favorite. Denver's tender vocals combined with the gentle strumming of his guitar give the song a serene and calming atmosphere. "Sunshine on My Shoulders" reminds us to appreciate the simple pleasures in life, like feeling the sun's rays on our skin or basking in its golden glow. It invites us to find solace and happiness in nature's warm embrace.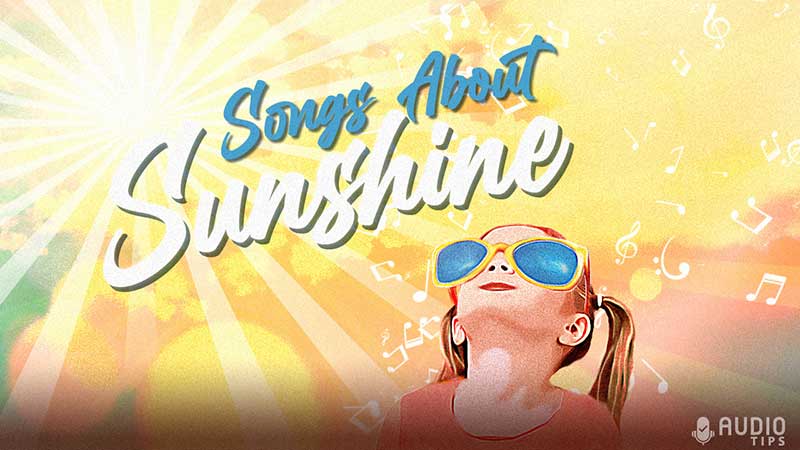 Songs About the Essence of Sunshine
Ain't No Sunshine – Bill Withers
Bill Withers' "Ain't No Sunshine" is a soulful and introspective song that delves into the longing and emptiness experienced when sunshine is absent from one's life. Released in 1971, this hauntingly beautiful track has resonated with audiences for decades. Withers' powerful vocals and the song's sparse arrangement highlight the raw emotions conveyed in the lyrics. "Ain't No Sunshine" serves as a reminder of the impact that someone's absence can have, casting a shadow on our lives. It speaks to the essence of sunshine and its influence on our overall well-being.
Songs about Sunshine and Love
You Are My Sunshine – Jimmie Davis
Jimmie Davis' "You Are My Sunshine" is a timeless classic that has been enchanting listeners since its release in 1939. This heartfelt song celebrates the love and devotion between two individuals, comparing their beloved to the sunshine that brightens their world. Davis' warm and tender vocals create an intimate and emotional connection, making this song a cherished favorite for romantic occasions. "You Are My Sunshine" speaks to the power of love to bring light and happiness, making it a perfect choice for expressing affection and appreciation to those we hold dear.
As the list of sunshine-themed songs indicates, music has an exceptional ability to uplift our spirits and bring a sense of joy into our lives. Each song mentioned above, whether a classic hit or a contemporary chart-topper, carries a positive message that can boost our mood and remind us to appreciate the sunnier side of life. So the next time you're in need of a dose of sunshine, put on your favorite sunny song, feel the warmth emanating from the melodies, and let the music brighten your day.